< Tutorials SPIDER WEB STUDENTS (after the class)
50% of the Beach Cities Quilters Guild Spider Web Workshop mailed me photos… That's not bad!
First one done and completed in class belongs to a new quilter: Darcey Johnston
Pictured below is Gail Brunell's Spider Web top from the BCQG class 6/10/2017 – beautiful!
Susie Johnson also finished hers last night!!!! Fantastic!
Pam Turner's Project: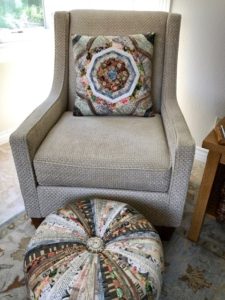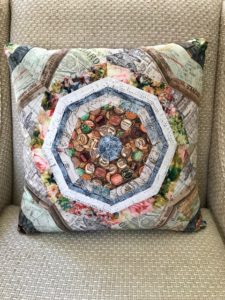 Pat Price's Project:
Nancy Valk completed hers too:
Judy Kamman just finished hers
MaryKay Fitzpatrick finished her quilt!!!!
The finished projects keep on coming!
Val Hutchins finished hers in class and just mailed me the photo
Margaret Gordon sent me her photo too!
Cindy Fern finished hers… that's 11 out of 20 completed! Yeah BCQG!
13th finished from class – Kathy Hutchins – beautiful!
Jan Smith, a new quilter from the BCQG workshop finished hers, she said she was not happy that the rings didn't match up and has decided to make another one and match rings.  Great job Jan!
Lynne Sales fussy Cut her kites and her spider web turned out wonderful!
Here are a few videos for you to use once you have taken my class.  Please email me and let me know how you like them, also when you finish your project, please have someone take a photo of you and your quilt to share with me!
Video on Squaring up your triangles: click here
NOTE:  There is a correction to this video.  A Student asks me 'shouldn't it be horizontal on the cutting mat too?'
CORRECTION:  YES, it does matter and makes your block more accurate – it should be vertical and horizontal on the mat!
Video on Pinning your triangles together to make each ring match up:  click here
Video on Squaring up your block using Shape Cutter: click here